I read 'The Lunar Chronicles by Marissa Meyer' awhile ago, but I was reminded of them when Mum saw them on the internet and said they had great reviews, I told her I had already read them but that I had enjoyed them. So she asked me about them and I thought that I should do a post.
So I'm going to try and write this without too many spoilers, I'll probable just write things that are on the back covers.
So the first one's called
Cinder
and you probably guessed that its a takeoff of 'Cinderella'. Its set in Japan and it's about a cyborg mechanic who stepmother and step sister are mean to her, one day the prince walks up to her spare parts stall and asks for help with his broken robot, she of course agrees and they form a friendship. A lot of other things happen in the book but I don't want to give anything away, so I suggest you read it for yourself.
The second book is called S
carlet
and its a takeoff of 'little red riding
hood'. That is if little red riding hood carried a gun. So I really quite enjoyed this one as well, I can't give much away, but I will say this: Scarlet's grandmother goes mysteriously missing so she sets out to find her, she takes along with her a mysterious street fighter called 'Wolf''.
The third one is a Rapunzel retelling and is called
Cress
in this one a girl has been trapped in a satellite since she was about seven, her evil mistress uses her to hack into things and find out information about things down on earth. She manages to get a message out and help is on it's way. But everything doesn't go according to plan.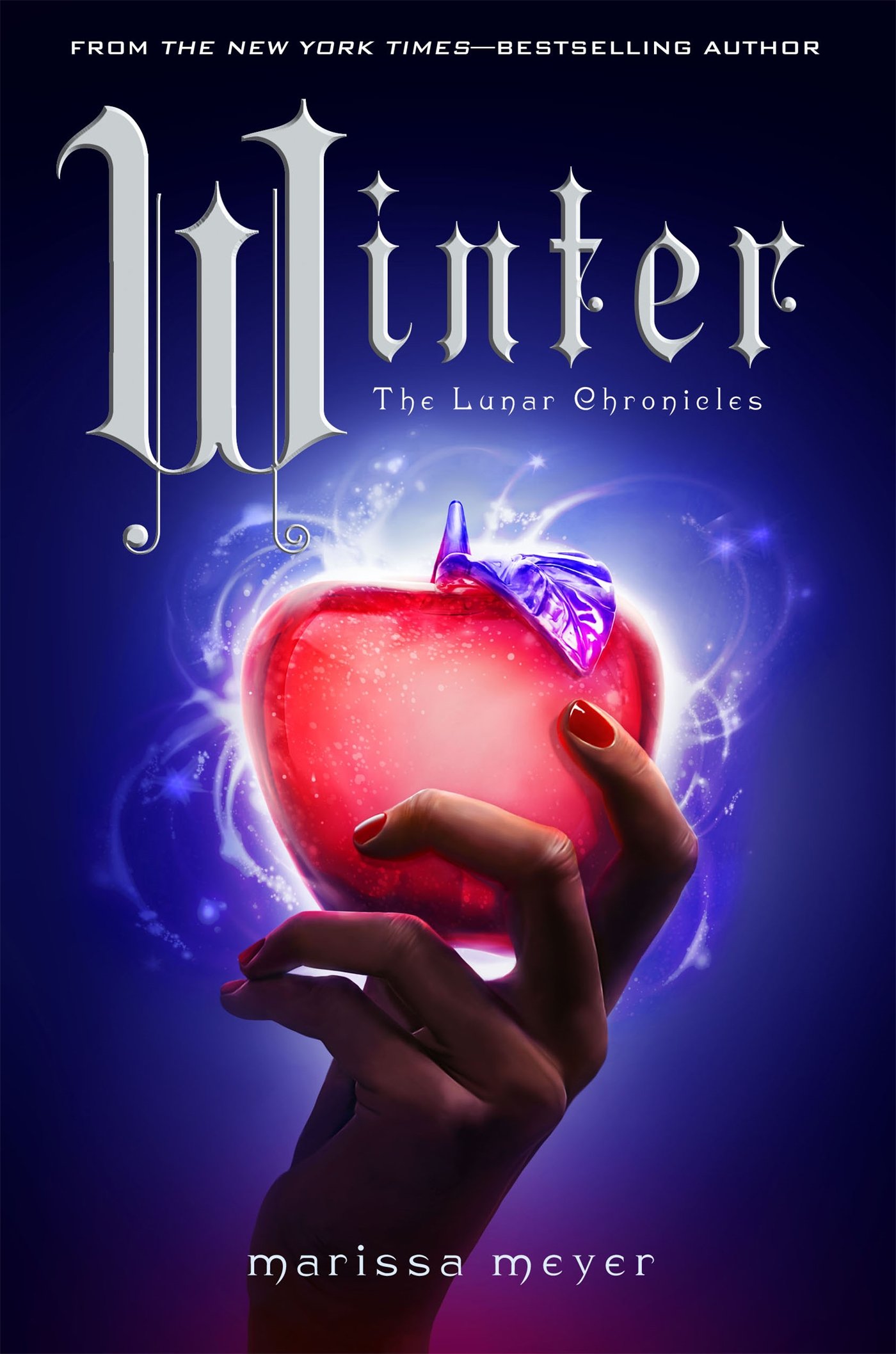 The fourth book is a retake on 'Snow White' and is called
Winter
this one is about a princess named Winter who lives on the moon and has magical abilities, but she doesn't want to use those powers because she doesn't wish to hurt anyone. So she keeps them bottled up inside and that makes her go a little crazy. She gets help from her friend and guard and he helps her not to lose it all together.
There are also extra books about certain characters in the series but I didn't read them. I only knew about the one and it was a bio of the evil queen, making her sound more human, but I didn't want to give myself any reason to feel sorry for her so I didn't read it.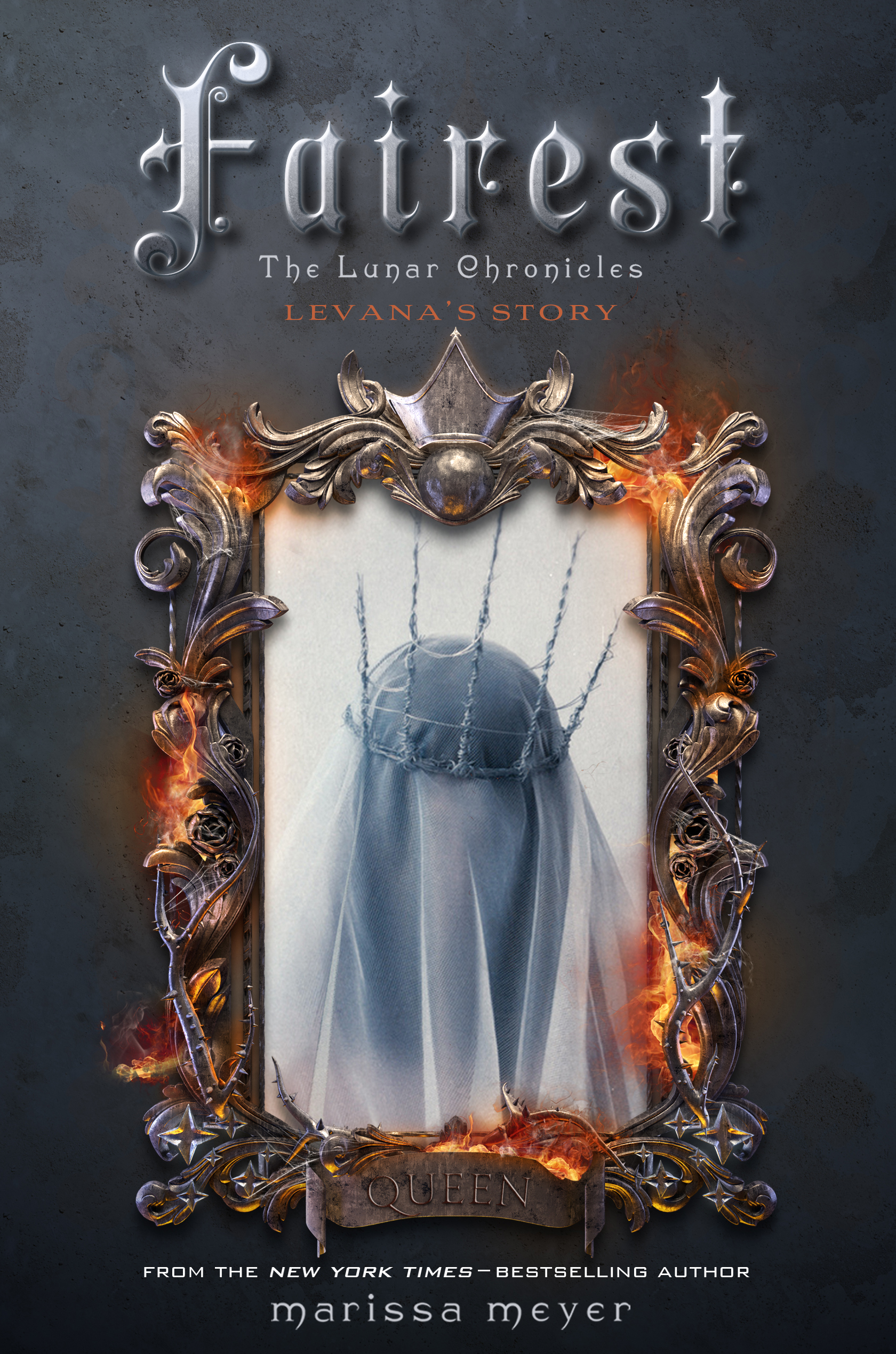 Its number 3.5 and I'm just going to copy the back cover to tell you about it.
Who is the fairest of them all?
Fans of the Lunar Chronicles know Queen Levana as a ruler who uses her "glamour" to gain power. But long before she crossed paths with Cinder, Scarlet, and Cress, Levana lived a very different story—a story that has never been told . . . until now.
Marissa Meyer spins yet another unforgettable tale about love and war, deceit and death. This extraordinary book includes full-color art and an excerpt from winter
, the next book in the Lunar Chronicles series.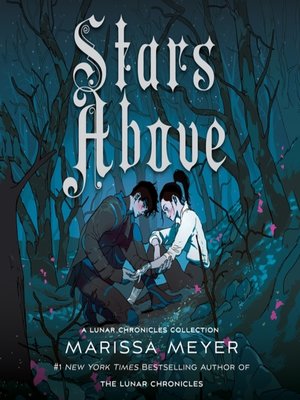 Then there are some other shorts telling about other characters and their beginnings, I have never read any of these and I didn't know they existed so I'm not going to put any reviews on these, partly because I haven't read them and partly because and reviews that I could copy would give things away. So I'm just going to put the names here.
The Little Android
Glitches
The Queen's Army
Carswell's Guide to Being Lucky
The Keeper
After Sunshine Passes By
The Princess and the Guard
The Mechanic
Something Old, Something New
I strongly suggest
The Lunar Chronicles
to those who love fairy tales, sci-fi and romance. As every one of these books are romance. I really enjoyed them and I think you will too.